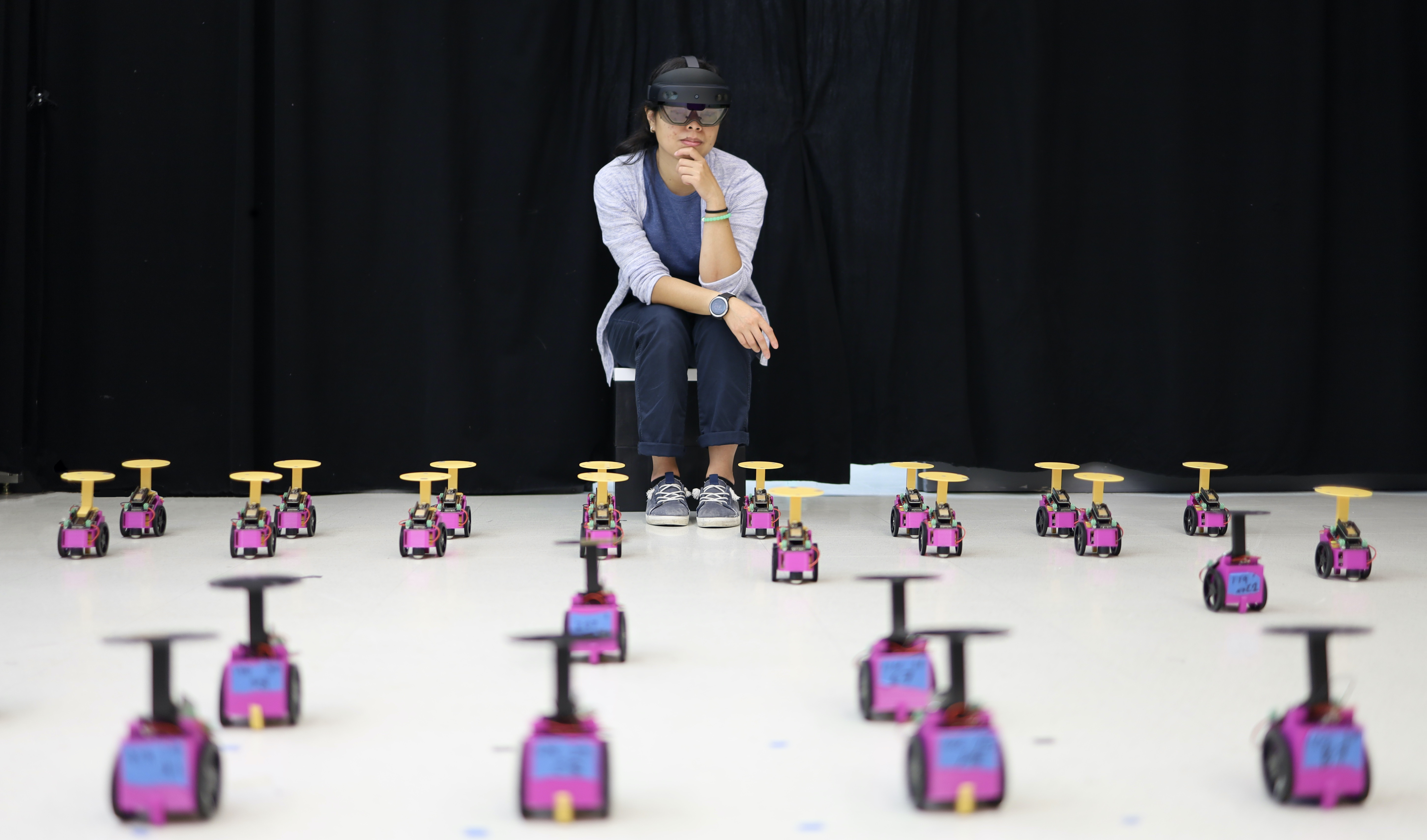 I'm a doer; more than talk but also a dreamer
Interested in: Future Technologies, Indoor Positioning, Augmented Reality, Cyber-Physical Systems, Design, Writing, and STEAM outreach
Recent Highlights:
Defended PhD Dissertation!
Awarded US Patent for Ray-Surface Positioning: US Patent No. 10,527,712 B2
Presented research on Visible Light Positioning (VLP) at Global LiFi Congress (2019), IEEE ICC (2019, 2018), and ACM MobiHoc Workshop on SmartObjects (2018)
Mentored BU ECE senior design teams on a Connected IOT/AR project (2019: Wizard Chess) and a Laser Tracking project (2018: LaserTrac)
Panelist at Arisia Sci-Fi & Fantasy Convention (2019, 2018) on Maker topics, e.g. microcontrollers, LEDS, wireless connectivity
Devloped with my advisor Prof. Thomas DC Little BU EC444 course on Smart and Connected Systems
Education:
PhD, MS, & BS in Electrical Engineering from Boston University
Experience:
"Be prepared. Luck is truly where prepartion meets opportunity."

- Randy Pausch, et al.